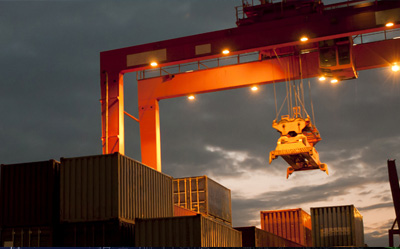 As industry leaders in electromechanical power transmission products, the global companies of Altra Industrial Motion provide full drivetrain solutions for the oil & gas market, with a comprehensive offering of engineered couplings, heavy-duty clutches & brakes, speed reducers, overrunning clutches, gear motors, PTO's and sheaves to meet the specific requirements of challenging oil & gas applications.
The companies of Altra Industrial Motion offer advanced technologies together with world-class engineering capability to provide the reliable performance vital to the flow of production in harsh environments and rugged applications. For this reason, many of the world's leading oil & gas OEM's and end-users rely heavily on Altra products for increased efficiency, productivity and competitiveness.
Highly engineered Altra products provide exceptional performance in a wide range of applications including compressors & pumps, platforms, drilling & service rigs, drawworks, pump jacks, mooring/positioning winches, mud pumps and fans.
Altra brands that support the oil and gas market include Ameridrives Couplings, Bibby Turboflex, TB Wood's, Formsprag Clutch, Marland Clutch, Twiflex Limited, Boston Gear, Svendborg Brakes, Wichita Clutch, Industrial Clutch, Bauer Gear Motor, Warner Electric, Nuttall Gear and Delroyd Worm Gear.